Cindy G Jackson M.E

d

, LPC, NCC
Cindy Jackson, M.Ed, LPC, NCC   primarily works with adults over 21 on a variety of psychological issues ,  in a confidential and safe environment, where clients can be understood and find  help and healing  utilizing various therapy techniques combined with insight and understanding.
Her goal in working with clients is to partner with them in their individualized process of healing, growth and change. She believes in treating the whole person, addressing the emotional, physical and spiritual aspects of each person. Her therapy approach is eclectic utilizing aspects of cognitive behavioral, family systems, interpersonal, hope focused, and  insight oriented. Cindy is also an EMDR trained therapist and uses this therapeutic approach to treat anger, guilt, grief, anxiety, trauma, and disturbing memories. Her approach goes beyond analysis and developing insights into issues, to include helping her clients with the careful development of proactive steps to affect real changes in their lives. Cindy relates to her clients in a non-judgmental, encouraging, and open style.
Cindy Jackson LPC has experience and training covering numerous issues for her clients including the following:
---
• Depression
• Anxiety disorders – fear, panic, obsession, compulsions
• Self-Worth and Self Esteem issues
• Eating Disorders
• Co-Dependency
• Addiction Issues
• Grief  and loss
• Trauma
• Shame Issues
• Relationship issues
• Stress
• Anger problems
• Abuse – physical , sexual, emotional , neglect
• Unresolved childhood issues
• Family of Origin Issues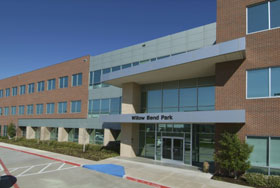 Cindy Jackson is in private practice serving the North Dallas, Plano, Frisco and surrounding communities. Prior to establishing her private practice, she had an active counseling practice  working with Dr.  Paul Meier of the Meier Clinics (formerly known as Minirth –Meier clinic).  Cindy worked in  both  the inpatient day program and as an outpatient therapist. This well known and renowned clinic was one of the first to implement traditional psychology and psychiatry  with a foundation of Christian principles.  
Cindy also has experience working with older adolescents in a residential treatment setting dealing with addiction issues, relationship issues, abuse, neglect and legal issues.
Cindy received her BA in Psychology at University of Texas at Dallas, and received her Masters in counseling at Texas Women's University. She is an active member of the American Counseling Association, the American Association of Christian Counselors, and has been certified by the National Board of Certified Counselors.